MyCity is to reconnect cities network for the youth growth and cities thrive by developing future skills, growth opportunities, business innovation and city identity.
Please join MyCity kickoff for group sharing and learning. These ideas, innovations and best practices might be beneficial to your city, your career and yourself. This is also the chance that we will have TEDxWeekend reunion, to be reminiscent of our gathering moments.
What is MyCity
A regional cities' network fulfilling the youth growth in digital society.
A platform to connect career opportunities in entrepreneurship and employment.

To innovate and change learning content, format and model for the new normal.

To provide programs to know cities better through local context such as cultural experiences, networking and corporate visit sessions.
MyCity Goals –
For cities
New opportuities for the youth to grow.

To expand inter-cities network for collaboration and thriving.

To foster business innovation and industrial ecosystem for sustainability.

To build up city's identity through local culture, gourmet and lifestyles.
For individuals
To "Unlearn & Relearn" for developing future skills to your career and life.
To build up personal social network with interdisciplinary talents in the region.
To find out opportunities for career development between cities collaboration.
To have in-depth immersive experiences in local culture among cities.
Agenda
3:00pm ~ 4:30pm (GMT +8)
Organizer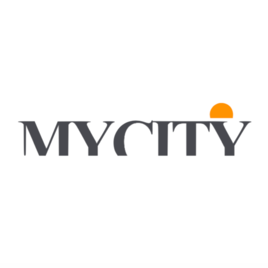 MyCity